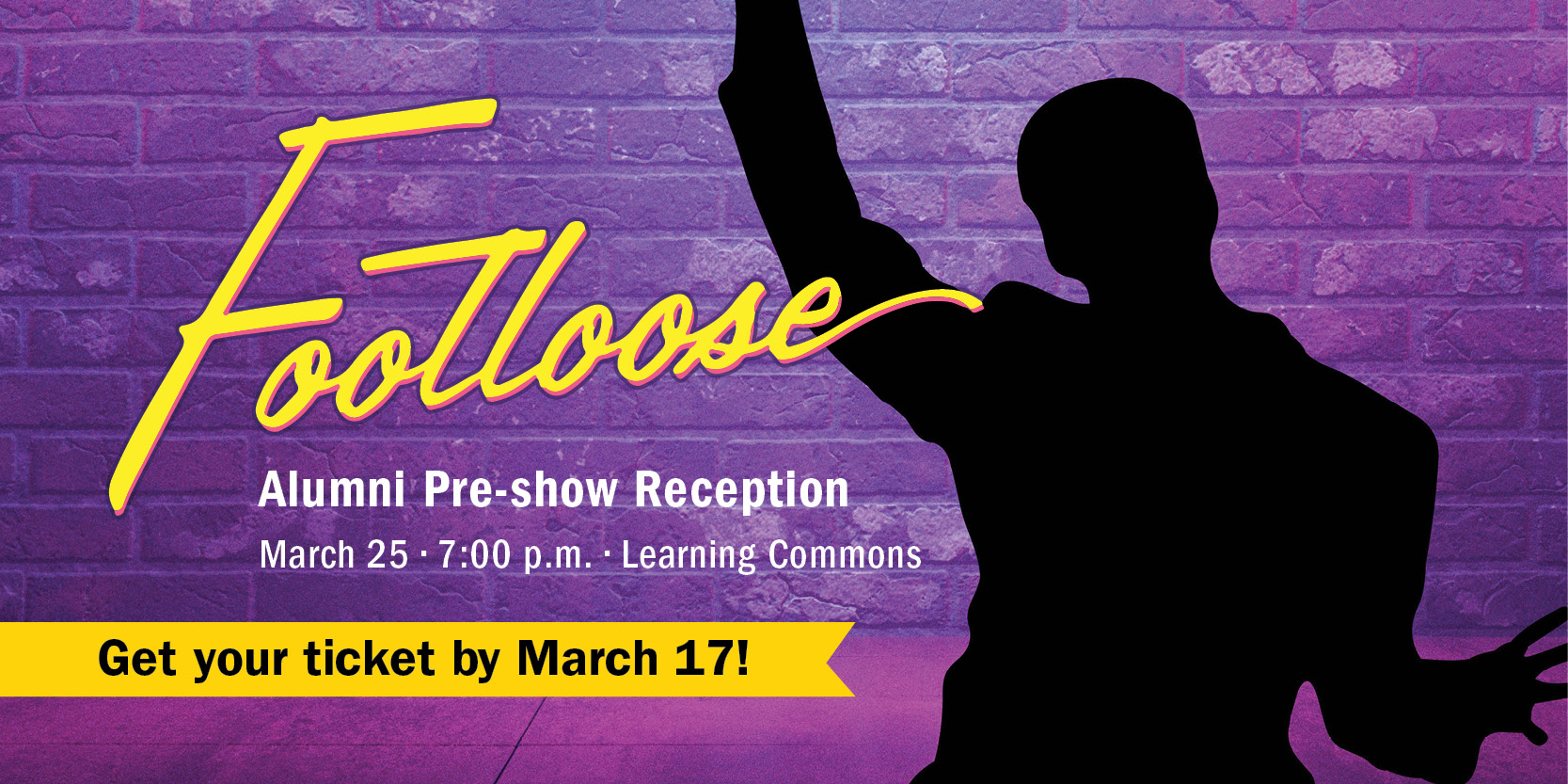 Kick off your Sunday shoes (or in this case, Saturday!) and join fellow theatre alumni for a reception before the 7:00 p.m. performance of "Footloose: The Musical" on Saturday, March 25!

As a theatre alum, we hope you are able to join us for this special pre-show reception which will take place at 5:30 p.m. in the Learning Commons. Mingle and reminisce with former cast-mates while enjoying light refreshment before the 7:00 p.m. performance.

Your ticket includes the pre-show reception as well as special reserved seating for the show. Reserve by Friday, March 17. 

If you have any questions, please contact the Alumni Office at alumni@johncarroll.org.