How Do We Honor Our Alumni?
We believe all of our John Carroll alumni are exceptional, and we believe in recognizing these Patriots at every opportunity! Read on for a brief description of the awards we currently bestow on our alumni and to nominate someone for one of these honors. Nominations for all awards are due no later than February 1 of each year.
The Reverend Charles K. Riepe Alumni Award
The Reverend Charles K. Riepe Alumni Award recognizes alumni who have demonstrated outstanding achievement and community service. The winner shall be an exemplary role model consistent with the Catholic values and philosophy of The John Carroll School to educate the whole person and to develop young men and women of moral integrity through challenging academics and real-life experiences. This award is the highest honor that can be given to alumni of The John Carroll School.
View past recipients and submit a nomination here
Patriot Pride Award - NEW FOR 2020!
The Patriot Pride Award is presented to those individual(s) who display outstanding achievement in their career and/or long-term service to the community. All alumni are eligible for this recognition and more than one award may be presented.  
Patriot Service Award
The Patriot Service Award is presented to an alum who has given back significantly to The John Carroll School through their time, talent and/or treasure. This individual embodies the John Carroll promise to instill in all of our students a strong sense of self; the capacity to achieve their personal fulfillment and professional aspirations; a global perspective; and a strong, moral compass to guide them throughout life.  
View past recipients and submit a nomination here
Young Alumni Outstanding Achievement Award
The Young Alumni Award will be presented to an alumnus/alumna who has graduated in the past 20 years and whose achievements and contributions have positively impacted his/her profession, community, and/or John Carroll. Honorees have lived our mission to positively influence a global society as critical thinkers and creative problem solvers while being socially responsible, spiritually centered, and morally grounded. Honorees have distinguished themselves as leaders among their peers, having excelled early in life and shown potential for continued success. The award recipients serve as outstanding young role models for current and future Patriots.
View past recipients and submit a nomination here
Athletic Hall of Fame
Created in 1989, the Athletic Hall of Fame honors individuals who have demonstrated significant athletic achievements while at John Carroll School. Honorees must have been an outstanding athlete named to All-Metro, All-Conference, or all-star teams or have received outstanding awards while at John Carroll. Nominees shall be exemplary adult role models consistent with the philosophy of The John Carroll School.
View Hall of Fame members and submit a nomination here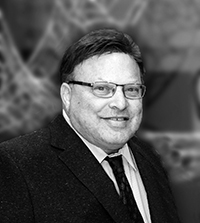 The John Carroll School Medal of Honor
In 2017, The John Carroll School Medal of Honor was created to pay homage to outstanding individuals who have given significantly of their time, talent and/or treasure to John Carroll, and who epitomize its mission and values. While recipients may be alumni, it is not required to receive this award. 
In November of 2019, Andrew "Andy" P. Klein '71 was posthumously awarded the Medal of Honor for his tremendous contributions to the school as a student, former staff member, Board of Trustees member and serving as a member on the Development Committee, where he was instrumental in the capital campaign that brought the Fine Arts Wing to the school. Andy's contributions are too numerous to list, but one of the most notable was his vision for the Holocaust Remembrance Program. 
The inaugural Medal of Honor was awarded to longtime faculty member and coach, Ed Miller.