Welcome Home, Patriots!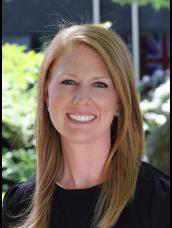 We are delighted you have stopped by the John Carroll School Alumni Website! Thank you for interest in staying connected with your fellow Patriots. The John Carroll Alumni Association is dedicated to providing opportunities that foster a spirit of involvement and lifelong connection with your alma mater. As you explore the opportunities for our alumni, we hope you will notice that there is something for everyone.
John Carroll alumni give us countless reasons to beam with Patriot Pride! You are part of a strong network of nearly 10,000 Patriots making a difference around the world. No matter where the path from John Carroll led you, all alumni are welcomed as part of the JC community. In fact, we invite all alumni to be active members of the JC Alumni Association, and hope this page offers you the tools and resources to do so.
There are so many ways to network with fellow Patriots, connect with the school community and current students, and give back to the school. Join us on campus for a performance or athletic event, volunteer to be a mentor for Senior Project, become a Class Representative, connect with other Patriots on John Carroll's social media pages and more!
You are and will always be an important part of the John Carroll family. Whether you come back to campus for Alumni Weekend or connect with other Patriots around the world, John Carroll is a place you can always call home. Once a Patriot, Always a Patriot!
Best,
Susan Butcher Roarty '95
P.S. Don't forget to share your news with us! We love hearing from you!