Jeff, Jean '86, Kelly '16, Matthew '18, Megan '20 and Andrew Foulk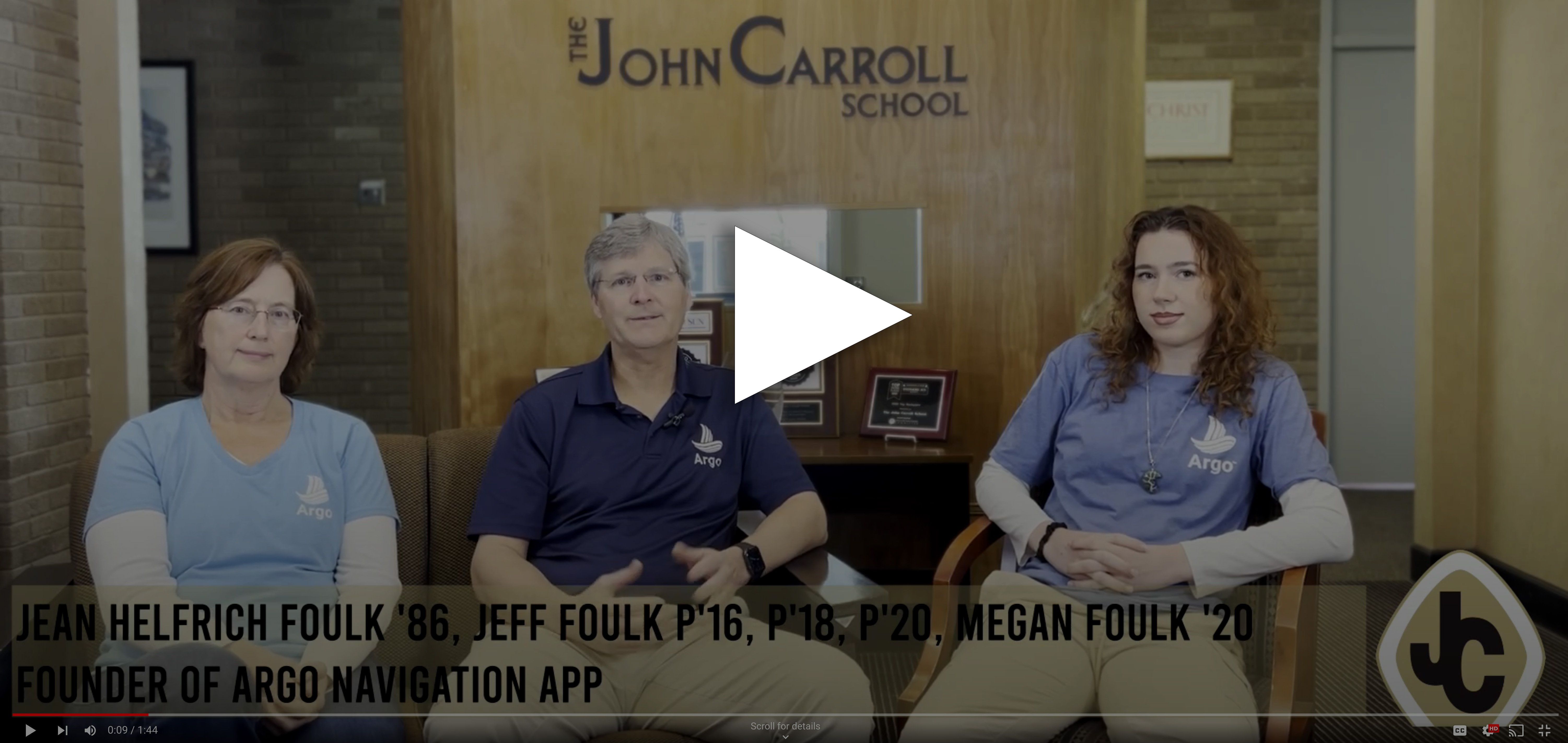 After a promotional video went viral on social media, the Foulk family's marine navigation application, Argo, soared above Google Maps, Waze and other popular downloads as the #1 app in the world. That video now has over 1 million views, and the Argo app surpassed 350,000 downloads and boasts a 4.9-star rating!
Argo was launched in 2019 by Jeff Foulk and his wife, Jean Helfrich Foulk '86. Today, its operations are supported by their children, Kelly '16, Matthew '18, Megan '20 and Andrew, as well as Jean's sister, Anne Helfrich Kuehler '88. Argo is an easy-to-use, customizable boating navigation app that determines fast, safe routes anywhere in North America. Not only that, it tracks trips, provides current conditions, encourages community-focused and social boating, and much more.
Recently, Argo Navigation and Salisbury University were selected to receive a Maryland Industrial Partnerships (MIPS) award to fund Argo's Bathymetric Mapping of Lakes project. This project will collect new bathymetric (underwater depth) data, specifically in lakes and inland waterways with the most recreational boaters. This will supplement the National Oceanic and Atmospheric Administration (NOAA) hydrographic charts and U.S. Army Corps of Engineers (USACE) water level data to grow Argo's navigation service and increase boater safety. Looking ahead, the Foulk family hopes to take Argo international.
If you're a boater, be sure to support fellow Patriots by downloading the Argo app!